INTERNATIONAL CENTER FOR HALAL STANDARDIZATION AND CERTIFICATION OF RUSSIA MUFTIS COUNCIL (IHCC)
The IHCC is the first halal certification body in Russia that is accredited and audited by GCC Accreditation Center (Gulf Cooperation Council Accreditation Center) to carry out halal certification accordingly with GSO standards for halal requirements 2055-1:2015. The body is comprised of experts to carry out its certification process.
Address: 417, Kosmonavtov Avenue, 20A, Korolev city, Moscow Region, 141080, Russia.
Contact No.: +7 (499)288-04-17 / +7 (495)926-0310
Website: http://en.halal-certification.ru / info@halal-certification.ru
Halal Certification Process:
Application for certification;
Analysis of all relevant documents followed with a decision-making procedure;
Conclusion of contract and inspection;
Formation of an audit team;
The first stage of audit certification, audit plan preparation, program formation where preliminary meetings will be conducted with applicant's representatives;
Certification Test Process of identification, selection, laboratory samples and interaction;
Research and measurement process followed with final preliminary meetings;
Process of analysis and elimination of non-conformities (if any) based on the result of the first stage of certification audit;
The second stage of audit certification, drafting, formatting of the second phase of the audit;
Second stage of preliminary meetings;
Assessment of slaughter procedures followed with a report formation based on the results;
Repeated on-site audit in assessing the efficiency of corrective actions (if necessary);
Analysis of results and decision-making to issue a certificate;
Registration and issuance of a certificate and permission to use halal logo; and
Provision of product marking by the applicant.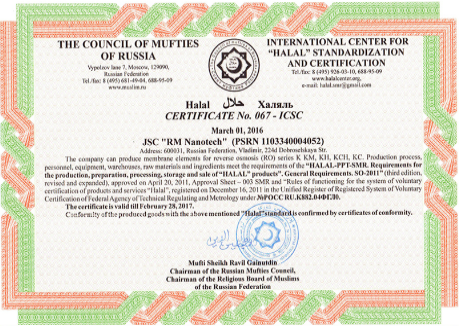 Sample of Halal Certificate by IHCC
---

GULFTIC-ICSC HALAL
Gulftic-ICSC Halal is a certification body that provided halal services ranging from poultry slaughterhouses to services of cattle, sheep, goats as well as processed meat products. The body is also responsible for halal certification for export products.
Headquarter in Moscow, Russia:
Address: Office 328, 129090, Russia, Moscow, Vypolzov Lane 7, The Administrative Building Of Moscow Cathedral Mosque, Russia.
Contact No.: +7 9037731973 / +7 9100098001
Fax: +7 4956889509

Headquarter in Dubai, UAE:
Address: Office No. G02, UAE Enterprises Building, Airport Road, Garhoud, Dubai, UAE.
Contact No.: +97142721285

Website: http://en.gulftic-icsc.com / info@gulftic-icsc.com / halal@gulftic-icsc.com
Halal Certification Process:
(provided in Gulftic-ICSC Halal's website)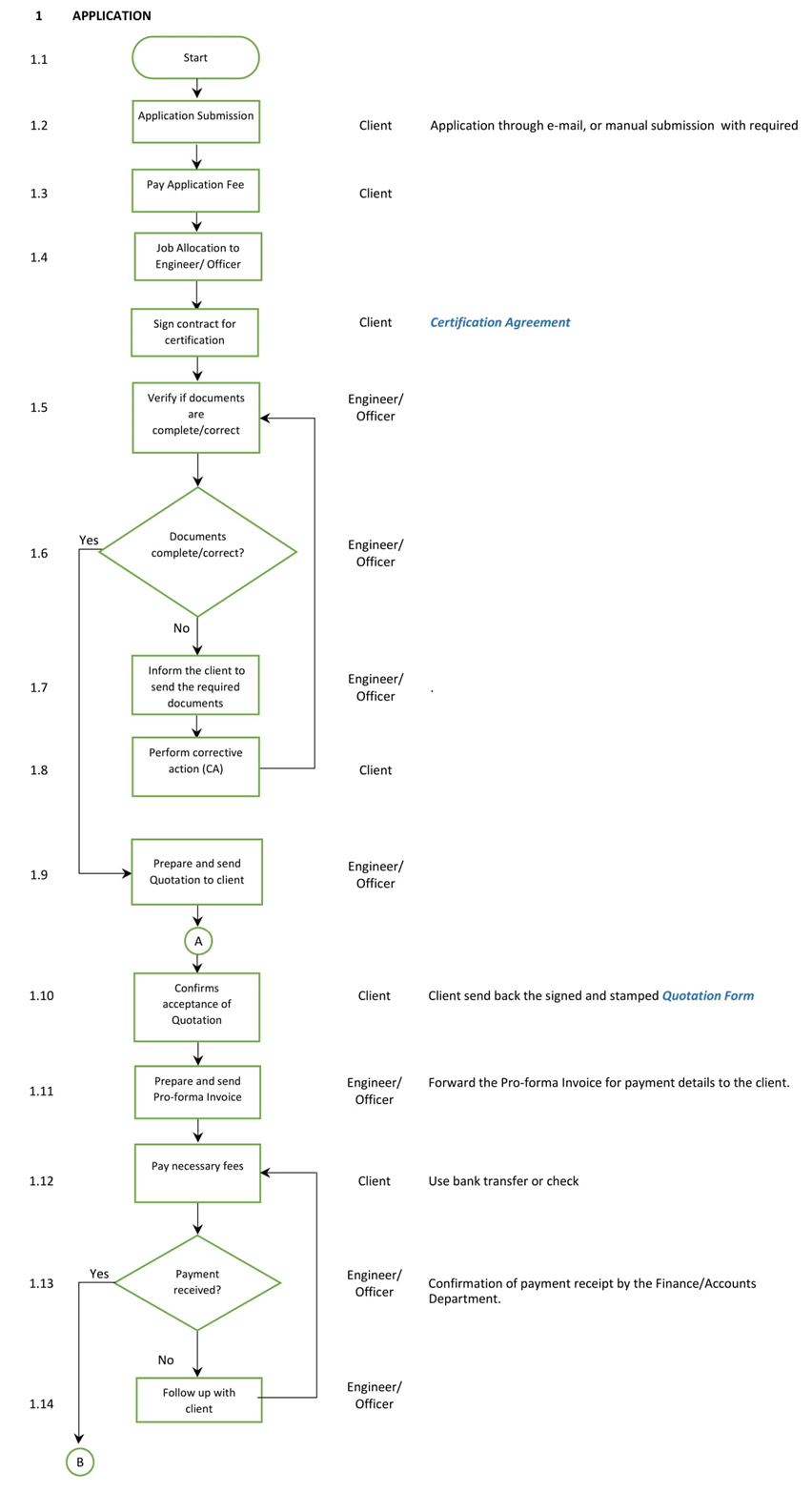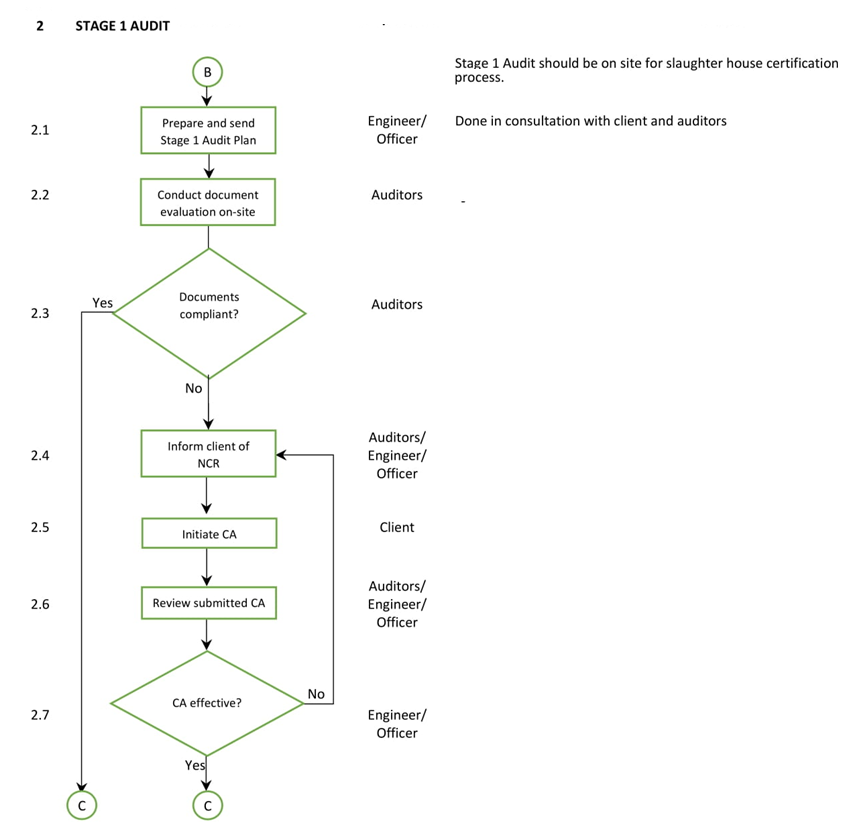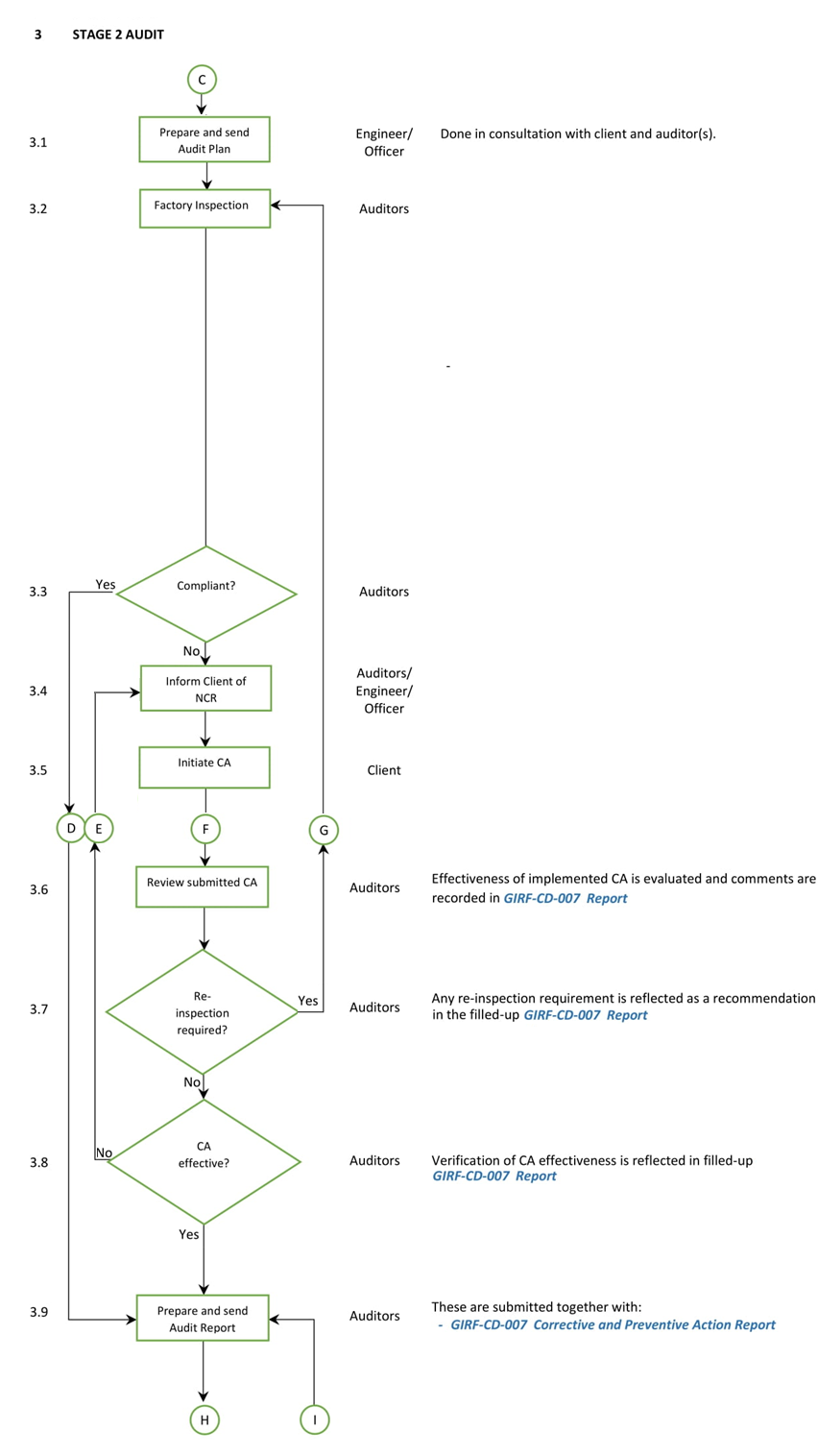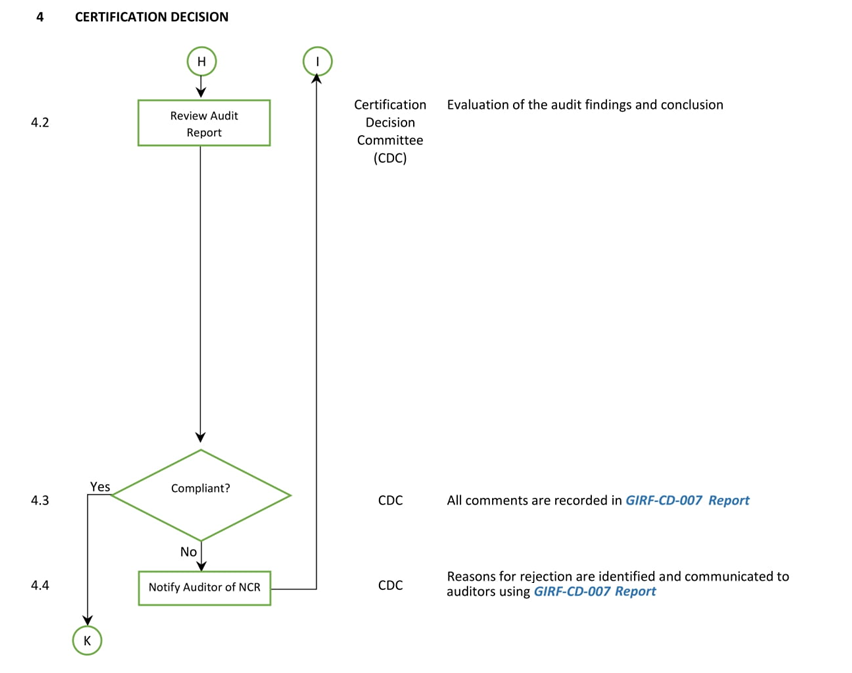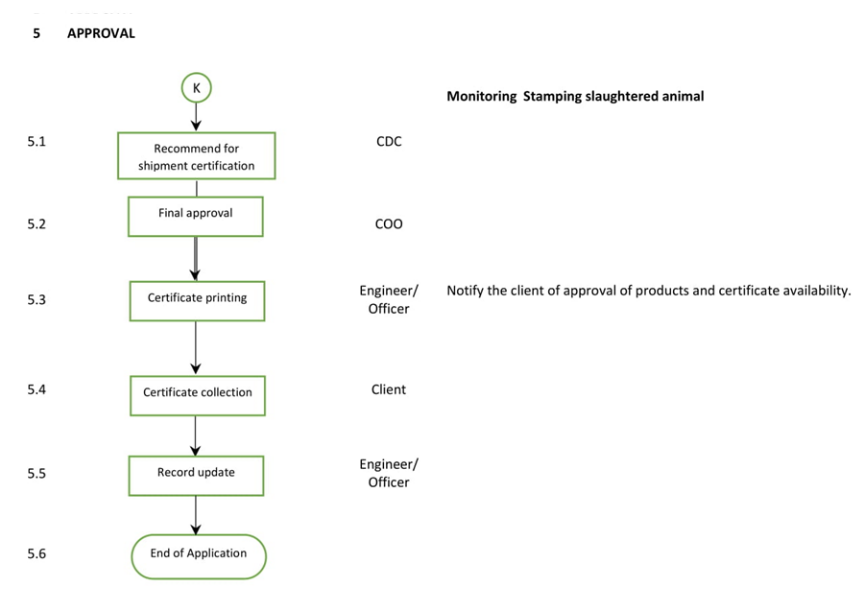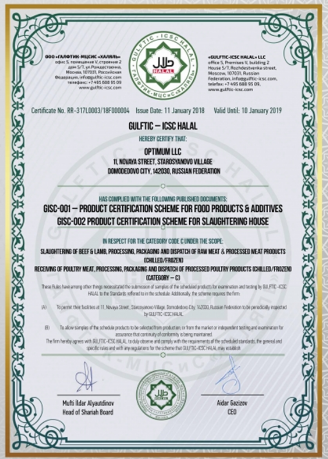 Sample Halal Certificate by Gulftic-ICSC Halal