Department of Halal Certification Europe (DHCE)

Department of Halal Certification Europe (DHCE) is the only accredited Irish international Halal certification body involved in the supervision, inspection, auditing and certification of Halal food products produced in Ireland, the UK and other European Countries. Department of Halal Certification was initially established under the auspices of the Islamic Centre of Ireland in 2010 as a representative authority in Ireland to formalise the investigation & certification of food products for produced in Ireland. Currently DHCE operates in Ireland, UK and other European countries where it supervises, audits and certifies abattoirs, food processing companies and pharmaceutical companies. DHCE is accredited by EIAC (Emirates International Accreditation Centre) of the United Arab Emirates. EIAC is member of the International Halal Accreditation Forum (IHAF).
Address: 8 Coolmine Ind. Estate, Dublin 15, Ireland
Phone: + 353 15156206 & +353 87 6764122
Email: info@halalcertification.ie
Website: https://halalcertification.ie
https://halalcertification.ie/certifications/halal-certifications-procedure/
Halal Certification Process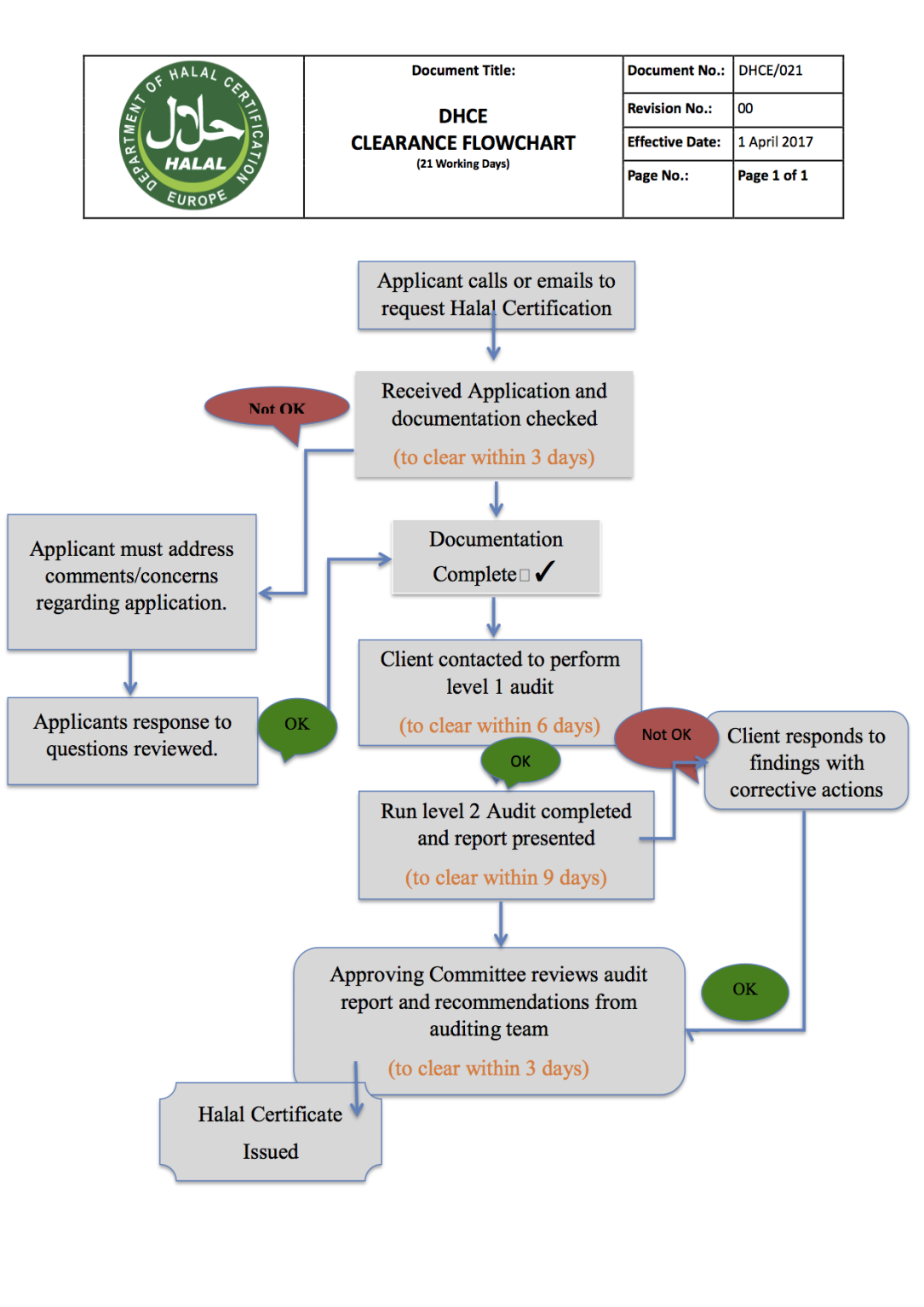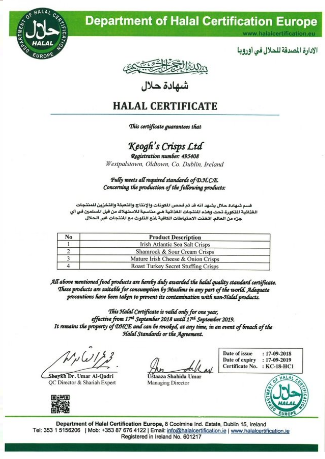 Islamic Foundation of Ireland (IFI)

The Islamic Foundation of Ireland (IFI) was formed in 1959 by Muslim students. The society is registered as a Friendly Society and as a charitable organization. The Society established the first mosque in Ireland in 1976. As the only Irish Halal Certification Authority recognized by the World Halal Food Council, IFI is also recognized by Majles Ulama Indonesia MUI, the Department of Islamic Development JAKIM, Malaysia, the Islamic Religious Council of Singapore MUIS and worldwide. IFI has been acting as the certifying body for Halal meat exported from Ireland to Muslim countries since 1981.
Address: 163 South Circular Road, Dublin
Phone: (00 353 1) 4533 242
Fax: (00 353 1) 4532 785
Website: https://islamicfoundation.ie