LPPOM Majelis Ulama Indonesia (MUI) is the Assessment Institution of Food, Drugs and Cosmetics for Indonesia. It is an independent institution under MUI whose is tasked to carry out halal certification processes starting from registration, document collection, audit until preparation of the report before the halal status of materials are determined by the Fatwa Commission.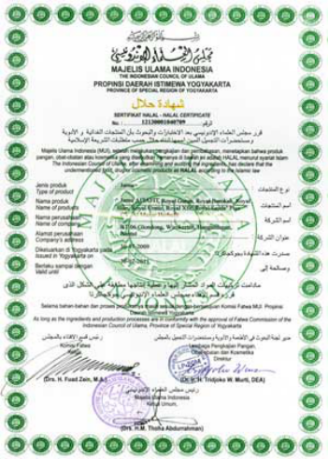 1. Registration and Application
2. Documention
Submit required documents via the LPPOM MUI Cerol-SS23000 System
Pre-Audit
3. Certification Fees/Akad
For micro-businesses, the BPJPH will propose to implement no fees from registration to testing to the issuance of the certificate;
For medium and large-sized enterprises, the registration fees will range between 100 thousand Rupiah (US$7) and 500 thousand Rupiah (US$35);
Testing and examination fees will range between 3.5 million Rupiah (US$248) and 4 million Rupiah (US$284), depending on the complexity of the raw materials tested; and
The certificate issuance will cost medium-sized companies between 150 thousand Rupiah (US$10) and 1.5 million Rupiah (US$106) and between 1.5 million Rupiah (US$106) and 5 million Rupiah (US$355) for large enterprises.
Click this link for more information on Fees/Akad here
4. Audit & Evaluation
Post Audit will commence after payment of Certification Fees/Akad
Implementation of Halal Assurance System (HAS)
Audit Reports
5. Issuance of Indonesian Halal Certificate
Fatwa Commission Meeting
Download Halal Certificate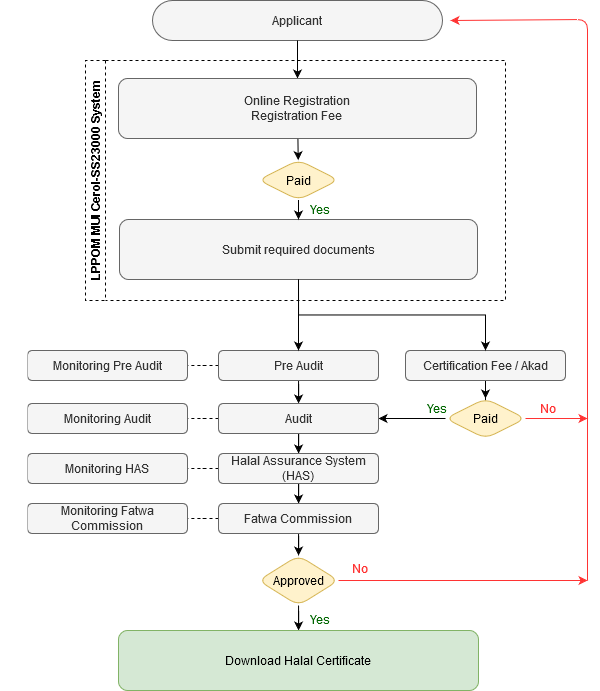 ---
References