1. Shandong Halal Certification Service (SHC)
山东哈拉认证服务有限公司
Shandong Halal Certification Service (SHC) is an independent halal certification authority in China. The body is accredited by the GCC-Accreditation Center on GS02055-2. It is one of the halal certification bodies in China that is recognized by other Halal Certification Bodies all around the world, including JAKIM Malaysia, MUIS Singapore, ESMA UAE and other Halal Certification bodies as well.
Halal Certification procedures by SHC:
The certification body used the "Certificaqte Management System" where applications shall be made online. The step-by-step procedure:
1. Registration of name/ companies (for new applicants)
2. Authentication mode involving on-site inspection (two stages of auditing)
3. Shc will also review the application (two stages of reviewing)
• First stage review – documents
• Second stage review
4. Signing of contract once reviewed
5. On-cite nuclear inspection
6. Review process
7. Approval of issuance of certificates
8. Applicant will receive post-licensing supervision
9. Sampling and testing (when necessary only)
Information that are necessary to be provided by companies applying for certification application:
A. Business licence / certificates
B. Copy of enterprise export record certificate
C. Production licence and attachments (when applicable)
D. Certification application form with handwritten signature and the official seal
E. Copy of the map of the factory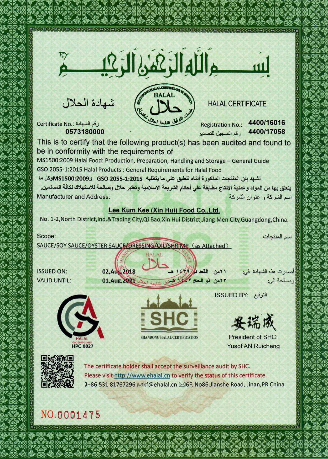 Halal Certificate by SHC
---

2. Halal Certification Services Chongqing (HCS)
HCS is one of the companies in China that provides for Halal Certification Services. With its leader Imam Mr Mohammed bin Saleh, the commissions of Shariah Advisory Board, Qualification of Auditors and Food Expert, the company aims at developing national economy while serving public safety as well as safeguarding the interest of consumers.
HCS play its key role in the nation to promote domestic and foreign trade while enhancing international cooperation. The company also play its role in assisting enterprises in building IHC team, formulating management system (called HAS), and providing standard of procedures SOP. HCS has unique achievements in optimizing supervision (HCP), recall, traceability and others. Other than that, HCS also serves pharmaceutical, cosmetic, transportation and other industries.
Address:
No 11 Community, Baihe Village, Nanquan Street, Banan District, 401120, Chongqing, China.
Phone:
4001681025 / 8602367204114 / 8615823067532 / 8618723479733
Email:
hcs@chnhalal.com
Website:
www.chnhalal.com
Halal Procedures: (as provided by in the website)
1. Consulting the feasibility of certification;
2. Providing an "application form" to the applicant to prepare enterprise certification materials;
3. To include a stamped copy of the submitted materials along with the application;
4. Consequently, HCS will review the data and arranges on-site acceptance;
5. HCS will conduct an evaluation process on-site after the acceptance results; and
6. Qualified issuance will be made.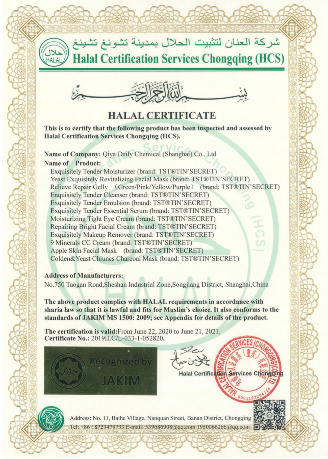 Halal Certificate by HCS
---
3. ARA Halal Certification Services Centre Inc.
河南伊真哈拉认证服务有限公司
ARA Halal Certification Services Center Inc. (ARA) is one of the Halal certification bodies in China that is recognized by Halal Certification bodies worldwide. ARA is recognized by Foreign Certification Bodies in China including Macau and Hong Kong since 2014 by JAKIM Malaysia. The body possesses the expertise in the matter of Syariah as well as its technicality. It also cooperates with various Halal Certification bodies such as MUIS Singapore, USIM Malaysia, HVE Halal verified Engine Malaysia as well as Halal Accreditation Council HAC Sri Lanka.
Halal Certification procedure by ARA:
First stage
Applicant's name in English
English names of the products
Contact of Person
Second stage
Application Form
By the need to apply for units
Third stage
Arrange auditors to the factory audit
Certification Fee. Transportation
Fourth stage
Company Profile
Meeting persons: Purchasing, Production, Warehouse, Logistics, QuaIity Control
Company Document copy
Malaysia Standard
Fifth stage
Payment, Halal Certificate Invoice
http://www.halalara.com/Index/Certification/apply.html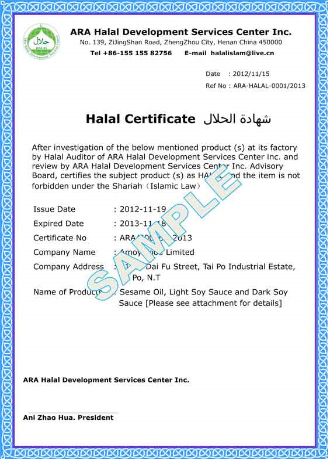 Halal Certificate by ARA
---

4. China Islamic Association
The CIA is a patriotic Islamic organization for Muslims of all ethnic groups in China. In July 1952, well-known personalities such as Baulhan Shahidi, Liu Geping and many others have initiated preparations in Beijing and have established the CIA. The meeting between them was the first unprecedented unified national Islamic organization in the history of China. The establishment of the association marks the realization of the great unity of Chinese Muslims of all ethnic groups and has built a bridge of communication between the party and the government. CIA has played many key functions in the union of the Muslims from all different ethnic groups in the country, some of which are as follows:
To carry out activities that are conducive to religious harmony, national unity and social stability of the community; and

Assisting the government in propagating and impleting the country's policy on freedom of religious belief and religious alws and regulations while safeguarding the rights and interest of the Islamic community;
The association's functional organizations include among others the Office, Academic Affairs Department, International Department, Interpretation Office, Hajj office, Islamic Cultural Research Department, Chinese Muslim Editorial Department other business departments.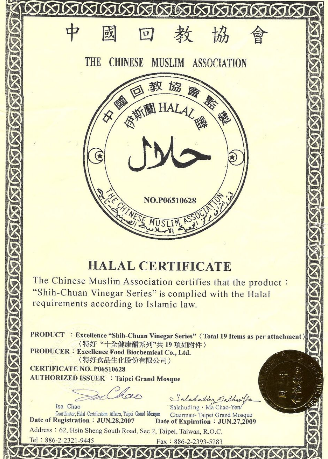 Halal Certificate by CIA